Banking
Travel & Insurance
Other services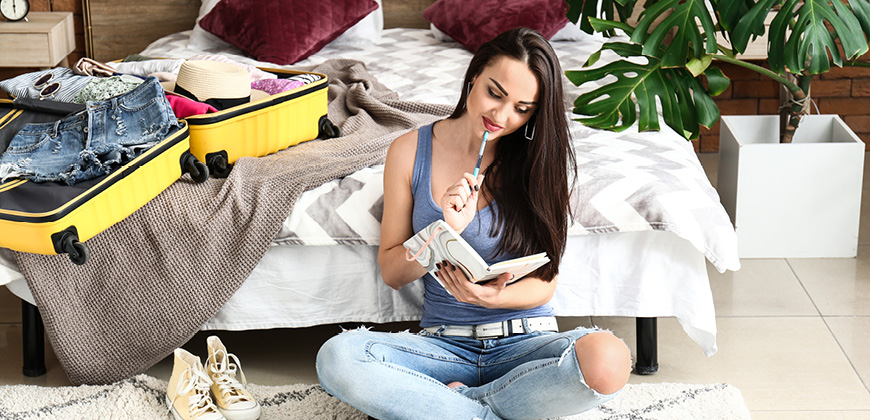 How to pack a suitcase
Follow these guidelines to make the most of your baggage allowance on the plane and avoid excess charges for luggage from your airline. And check our guide to what you can take on a plane.
Pick the right suitcase

Choose your case with care. To meet regulations for checked-in luggage, a well-packed 24-inch (60cm) suitcase will normally reach the weight limit. So a smaller, but full, suitcase is generally better than a larger, half-empty one.

Maximum weight limits per suitcase are usually around 20kg for international flights, but always check your airline's website.

Label your luggage

Think about writing your name and contact number or email address in permanent pen inside your suitcase lid – that way your case won't be lost just because a label fell off.

A label on the outside can be tailored for each trip with flight details and destination hotel – you'll usually want a lost bag sent to your hotel, not home, and advertising your permanent address when you're going away is a bad idea.

Leave the extra clothes at home

Lay out the clothes you want to take on a bed. Now's the time to pare those indulgences and whims down to sensible essentials. If you're going on holiday for 7 days, do you need 20 outfits.

Why not take separates to mix-and-match, with belts and jewellery, for a variety of looks? Even fashionistas can manage with 3 pairs of shoes, coordinating their holiday wardrobe around them.

Roll up your clothes

Fold items of clothing lengthwise and roll up into neat sausages of different sizes. This minimises creasing and will help you pack without gaps.

The exception to the rule is a smart jacket, which should either be laid on top of your packed suitcase just before closing the lid, or carried and hung during the flight – check that this won't be counted as a piece of hand-luggage though.

Be a double bagger

It's a good idea to put toiletries, makeup and spillable items, such as coffee and creamer powder, into zip-up plastic bags or carriers. The baggage hold of an airplane is unpressurised, so liquids such as nail polish remover could expand and leak.

Place shoes in the bottom layer of your suitcase and fill in the spaces between them with these bagged or smaller and odd-shaped items. When you drop down the suitcase lid it should close easily without you having to sit on top.

Weigh it

Pop your bag on the bathroom scales to check that your perfectly packed suitcase is under the maximum weight limit, to avoid any nasty surprises at check-in.

Be sure to leave yourself a few pounds leeway though if you're planning on a holiday shopping spree.
Don't forget to pack good travel insurance to protect you before and when you go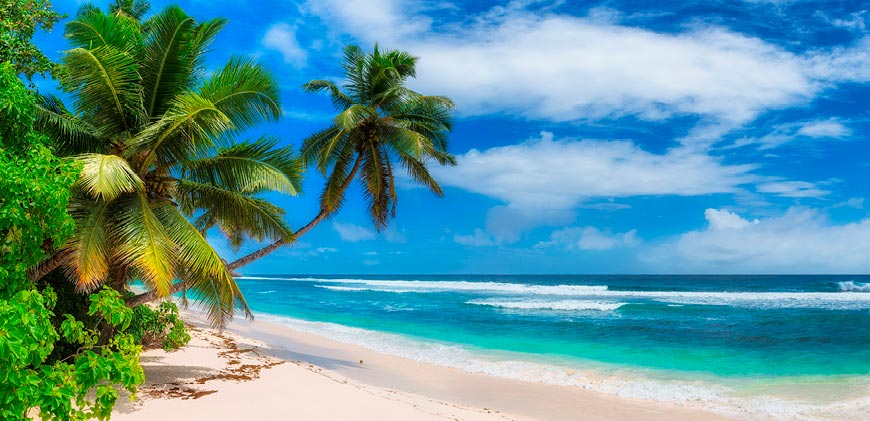 Packing for a beach holiday
When you're packing for a holiday of sun, sea and sand, things can get pretty stressful. No matter how hard you try, there's always one more thing that just has to go in. But with our simple guide to the essential beach holiday packing list, you can make sure you have everything you need without breaking your luggage – or your back.
Documents

The first thing you should do when packing for a beach holiday is make a list. Not only will it focus the mind into thinking about what you actually need, but it will make sure nothing is forgotten and there's no need for a last-minute dash to the airport shop.

First on the list should be your essential documents. So your passport and a UK Global Health Insurance Card (Ghic), plus printouts of your flight tickets, holiday booking, hotel details, travel insurance and receipts for any extras you have booked such as excursions or a hire car. Take copies of everything in case they're lost or stolen, and make sure that your passport has at least six months left before it expires.

Clothing

Any beach packing list is likely to suggest plenty of clothes, but if you're going somewhere sunny and warm, you won't need quite as many as you think. Two different sets of swimwear is ideal as one can be drying while you wear the other, while a good pair of flip-flops or sliders is vital to stop your feet burning on the sand.

Think about what you'll be doing in the daytime and the evening, and pack accordingly. Throwing random pieces of clothing into your suitcase will only result in a pile of unused items and overloaded luggage. And remember, if there's a choice between comfort and style, go for comfort. Your best heels aren't great on the beach and will only give you blisters when walking around later on.

Accessories

It goes without saying that you'll need a great pair of UV-blocking sunglasses. Since sunglasses have a habit of getting lost in the sand or trodden on, take an extra pair to ensure you're never without. Also pack a good sunhat, but if you prefer a larger style that might be crushed in your case, consider buying one when you get to your resort.

When it comes to jewellery and watches, you may not want to take your most expensive items as you'll spend most of your holiday worrying about them. Instead, take your everyday jewellery and watch, plus a couple of nice pieces for the evening.

Health

By now, your beach holiday packing list will be getting long and space tight in your case, so think about which toiletries you want to take and how much you actually need. With big, bulky items like shampoo and conditioner, pour what you need into smaller containers and consider buying a travel-sized can of deodorant and tube of toothpaste. However, don't skimp on the sun cream and after-sun. If you're going somewhere hot, it's likely you'll need more than you think.

You should also pack a first-aid kit, including plasters, painkillers, tweezers, indigestion tablets, antiseptic cream, cotton wool, bandages, antihistamines for insect bites, travel-sickness tablets, plus a few safety pins and a pair of scissors. And, if you take regular medication, make sure you have more than enough for the length of your holiday, as well as a copy of your prescription and a letter from your GP explaining why you need to take it.

Beach entertainment

With any luck, you'll be spending many hours soaking up the sun on the beach, so you'll need a few things to entertain you. If you read plenty of books, download enough for your holiday onto an e-reader to save space and weight in your suitcase. If music, movies or box sets are more your thing, download them all before you leave as hotel Wi-Fi can be slow and expensive. Whatever gadgets you take, remember to take chargers for them all, as well as plug adaptors to ensure your batteries always stay full.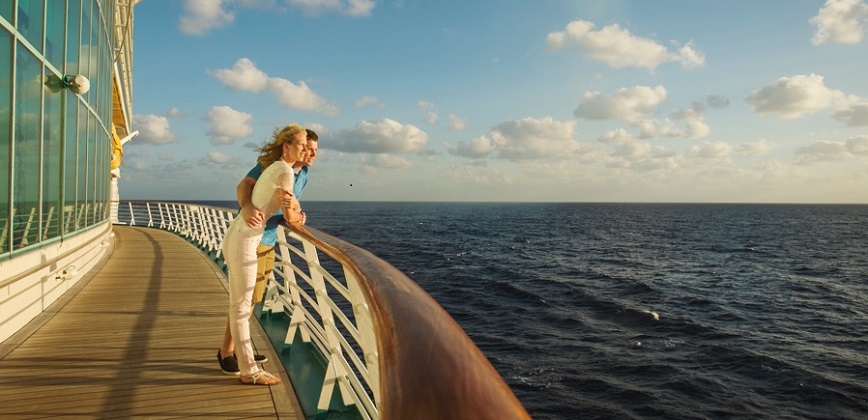 Packing for a cruise
If you have never been on a cruise before – or even if you have – tackling the question of what to take with you can be the most stressful part of your holiday.
The diverse destinations, variations in weather, number of activities, and different dinner dress codes can play havoc with your normal packing routine. But with our essential cruise packing list, you'll be strolling onboard secure in the knowledge that all the essentials you need are safely in your suitcase.
Remember: buying any of these items while onboard can be expensive, so make a detailed list before you go and double-check that you've packed it all.
Packing essentials for a cruise:
Tickets
Visa
Medications
Camera
Phones
As well as all the important and valuable items, your cruise packing list should include a change of clothes plus your toiletries in your carry-on bag. If there's a delay while your suitcases are being delivered to your room, you can have dinner or start an activity straight away without having to wait in for them.
Daywear

With a limited amount of luggage space and a limitless range of situations to dress for, deciding what clothes to put on your cruise checklist can be a daunting task.

Sporting activities, on-shore excursions, poolside sunbathing, and a range of restaurants and events, can all weigh heavy on both the mind and the suitcase.

Thankfully, most cruises will have a fairly relaxed attitude to clothing in the daytime – shorts, t-shirts, jeans, sundresses – and you should pack similar clothes to those you'd take on a beach holiday.

Dressing for dinner

While dressing for the daytime is fairly simple, dressing for dinner can be a bit more tricky. Most cruises will have a dress code that can change according to restaurant and date, so check your cruise line for specific requirements.

In general, your cruise packing list should include evening clothes you would feel comfortable wearing in a smart restaurant – suit and tie for men; dresses, skirts or trousers for women.

Many cruises feature a 'gala' or 'elegant' night that encourages guests to dress up, which may mean tuxedos and evening gowns, but smart casual is usually fine.

Layer up

The weather out at sea can vary dramatically, so put plenty of clothing you can layer – t-shirts, cardigans, sweatshirts, rain jackets, even fleeces, hats and gloves if you're going to pass through somewhere cold on your journey – on your cruise packing list.

It's best to look carefully at your ship's itinerary and think about the various climates you will experience.

Extra storage

Unless you're staying in a luxurious suite with plenty of storage and shelf space, it's likely you'll run out of room fairly quickly. So if you want to keep small items such as toiletries, hairbrushes and medication handy, consider adding an over-the-door shoe bag to your cruise packing list.

Many people also take extra hangers in case there's not enough, as well as an empty bag to pack souvenirs or any clothes they buy on their trip.

Personal entertainment

One of the joys of cruising is the amount of time you have to yourself, so make sure you put plenty of books and magazines on your cruise checklist.

Your ship is likely to have a number of books to buy or borrow, but their selection may not be to your taste. If you're more high tech and pack your e-reader, tablet or laptop then don't forget the chargers.

First aid

With all the food and drink on offer, it's unlikely you'll get through an entire cruise without needing an occasional painkiller or indigestion tablet, so put a small first aid kit on your cruise packing list.

The kit should include a selection of the things you normally keep in your medicine cabinet at home. And if you don't have your sea legs yet, make sure you pack some seasickness tablets too.

And finally…

Onboard hairdryers can often be the low-power version, so pack your own hairdryer if you want a good blow dry. Small, secure backpacks are great for carrying personal items around port or on the ship.

Clothes freshener can revitalise a worn suit or dress without having to dry clean it. Zip-lock bags are good for preventing wet swimwear from soaking other clothes, or for protecting travel documents or electronic items from the elements.

And don't forget to put your mobile phone in airplane mode to prevent any unwanted roaming charges.
You can also read our guide to packing for all kinds of holidays.
Interested in travel insurance?
There are different schools of thought on how best to pack clothes to keep them in good condition during transit. Often the best way to pack a suitcase is to use a combination of rolling and folding, though this really depends on the items you're taking.

Try rolling smaller items like shorts or dresses that could crease more easily if folded. And for bulkier items, like jumpers and jeans, folding should be okay. Flat packing items can be even more effective and can help free up extra space too.

The best way to pack a suitcase for a fortnight-long break will depend to some extent on where you're travelling to, but there are some general rules that apply whatever your destination or type of holiday.

A good discipline is to plan what you'll need in advance. That way there's no risk of a last-minute panic, where you throw everything into the case just in case and don't need half of it. Check the essentials you'll need for your trip, like travel documentation, first aid kits, electrical chargers and adapters, toiletries, sun protection. There's a full list on our pre-travel and packing checklist page.

It's easy to overdo it on the clothing front, so try to take just three sets of clothes: one to wear, one to wash and one to dry. Taking items you can easily mix and match gives you more options too.

Make sure your clothes are appropriate for the climate and any cultural considerations in your destination. Sensible shoes are usually a better option than stylish but less comfortable options if it's a tossup between the two.

Make sure you're aware of your airline's baggage allowances and pack to avoid excess baggage charges. It's a good idea not to pack to the limit in case you want to buy and bring anything back from your holiday.

Don't leave packing until the last minute – it's a sure way to take more than you need. Use our packing checklist to make sure you have all the essentials set out ready to pack, then choose those 'nice to have' items carefully.

Take the smallest suitcase you can – or a backpack. It'll help make sure you only take what you really need, and it'll be easier to carry with you in transit.

Roll clothes where possible, including jeans, trousers, lighter items and those that might crease if folded. A mix of rolling and folding can help make the most of space.

Pack shoes at the bottom of your case, pack items inside them (socks are ideal for this), then build other items up around them.

Avoid small bags and pouches – while they may keep similar items together, they take up more space because lots of small gaps build up between them. If you're taking a case for glasses or sunglasses, these can be handy for taking very small items with you.

Another handy tip is to wear your bulkiest items. It can save lots of space in your case. Just make sure they're easy to take off or change out of and carry if you'll be arriving somewhere hot.
Other travel products
Order foreign currency online or in selected branches. Pick up in any branch or get it delivered to your home.
One prepaid Mastercard™ that stores up to 23 currencies.
Get your passport application right the first time. We can even complete and submit it for you digitally.